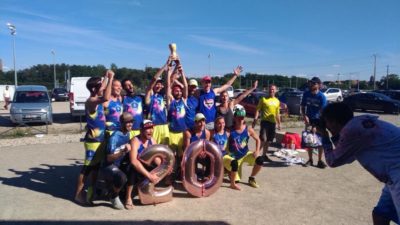 Sesqui Twenty is already done, our 20th tournament anniversary has been shared by 14 amazing teams, thanks to all of you!
Final ranking:
1. Ultimate Champagne
2. Haircules
3. DiscJoker
Spirit of the Game: Frühsport 0,2
It was also an opportunity to get together with the club's elders for a nice family picture.
Thank you very much every one and see you next year at KYM!!
Powered by Boon Technical Clothing and TOKAY Ultimate Frisbee